Commercial Awnings and Canopies
Acme Awning provides custom-designed awnings and canopies for your commercial building and renovation projects. Stylish and sustainable, our commercial awnings and canopies are the best, most cost-effective advertising you will ever purchase!
Acme Awning offers fabric awnings, roller awnings, retractable awnings, deck awnings, window awnings, and more. Select an image below for functional, stylish solutions for your commercial projects.
We use the highest-quality products and provide state-of-the-art lettering and logos with Sunbrella Graphic System. With our exceptional service and a client list that includes the most prestigious companies in St. Paul, Minneapolis, and the greater Twin Cities area of Minnesota, we are the clear choice for your commercial needs.
Visit our online Fabric Showroom to view an extensive collection of fabric colors and designs.  Contact us for a free estimate! Call us or email us for more information.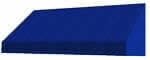 All
Patio Tops (Commercial)
Traditional Awning (Commercial)